If you are looking to eliminate unwanted hair for good, then Electrolysis Hair Removal Treatment may be just for you. As the only 100 percent FDA-approved permanent hair removal treatment in the market, electrolysis produces truly definitive results and continues to transform the lives of people all around the globe.
Considering undergoing the procedure but don't think you have enough information about it? Read on for five things you need to know about electrolysis hair removal treatment:
It is the Only Form of Permanent Hair Removal
During electrolysis hair removal treatment, a microscopic probe that releases heated electric current is inserted directly into the hair follicle opening, destroying the follicle and its capacity to regrow – ensuring you never have to worry about having to shave, thread or wax again.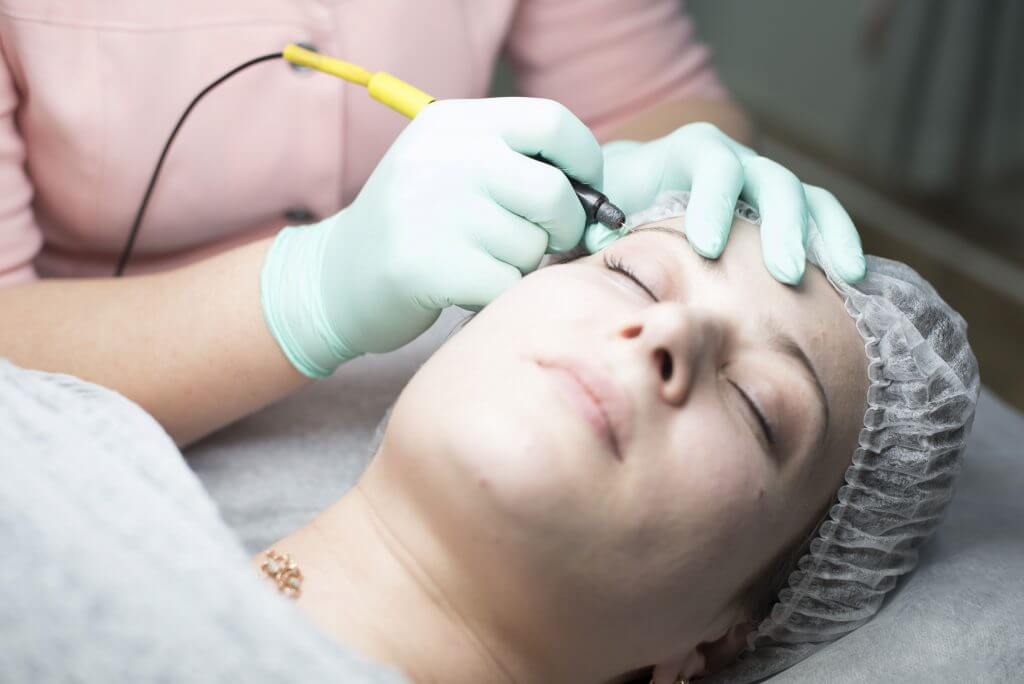 Source: drnumb.com
The satisfactory results are the main reason why this Hair Removal Procedure is becoming more and more popular with individuals around the world. However, it isn't a new type of treatment. It was invented over a century ago to eliminate irritating, in-grown eyelash hairs, making it safe and effective for even the most sensitive areas that laser can't treat.
It is the Least Limiting Type of Hair Removal Treatment
One of the main benefits of electrolysis is that it can successfully work on all hair and skin colors, as well as all body parts (including the eyebrows, bikini area, face, toes/fingers, abdomen, thighs, chest, and legs).
In other words, no matter how fair or dark, fine or coarse your hair is, or even ingrown, you can still have a successful course of electrolysis hair removal treatments! This is a big difference when compared to laser hair removal. Also, as it doesn't utilize any harmful chemicals, it is safe for most people; even for those with sensitive skin.
It is Convenient
Usually, electrolysis treatments last between 15 minutes to a few hours, although it varies based on several factors, like the amount of hair to be removed and the part of the body where the hair is located, as well as your availability, tolerance to the sensation, and budget.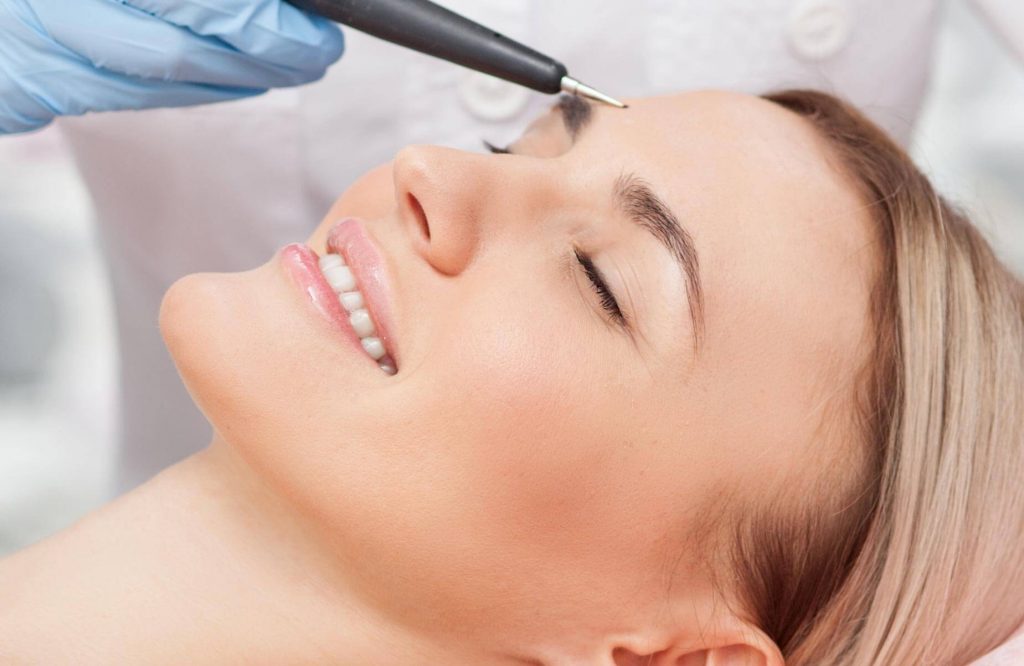 Source: centrevenicia.ca
Not only is the treatment quicker than ever before, but once it is finished, you can immediately get back to your life because very little to no recovery time is needed.
Also Read: Natural Hair Growth Tips That May Shock You
Moreover, once your entire treatment plan is complete, electrolysis does not require maintenance sessions like laser hair removal does unless you undergo hormonal changes like pregnancy or menopause, or changes in medication which will wake up dormant hairs that electrolysis didn't treat before. When that happens, come back for a few additional sessions for those hairs and you will be set again for good!
Lastly, you come to the treatment session with hair growth, but the hairs are removed during the treatment, so you leave the center hairless, much like a Permanent Waxing Session! No need to shave in between sessions or ever again.
For this reason, electrolysis hair removal is ideal for an individual who is too busy living their life to have to worry about annoying unwanted hair repeatedly.
It may be a Little Uncomfortable
Obviously, for many people, one of the main concerns about treatments such as electrolysis is whether or not it hurts. Generally, this treatment only causes a slight degree of discomfort (many people describe it as a tingling sensation in the affected area, similar to a mosquito bite).
That being said, the level of discomfort you experience is going to depend on your overall sensitivity to pain, as well as how well-hydrated and moisturized your skin is.
If the operator follows the highest hygienic standards, is well-trained, and you follow the pre-, during and post-treatment recommendations, there won't be any serious side effects.
From approximately two hours to two weeks after the procedure, you may encounter some minor redness, red dots, or whiteheads. The skin can easily be soothed and healed more quickly by applying the recommended hydrating and repair creams and making sure you drink at least two liters of water daily.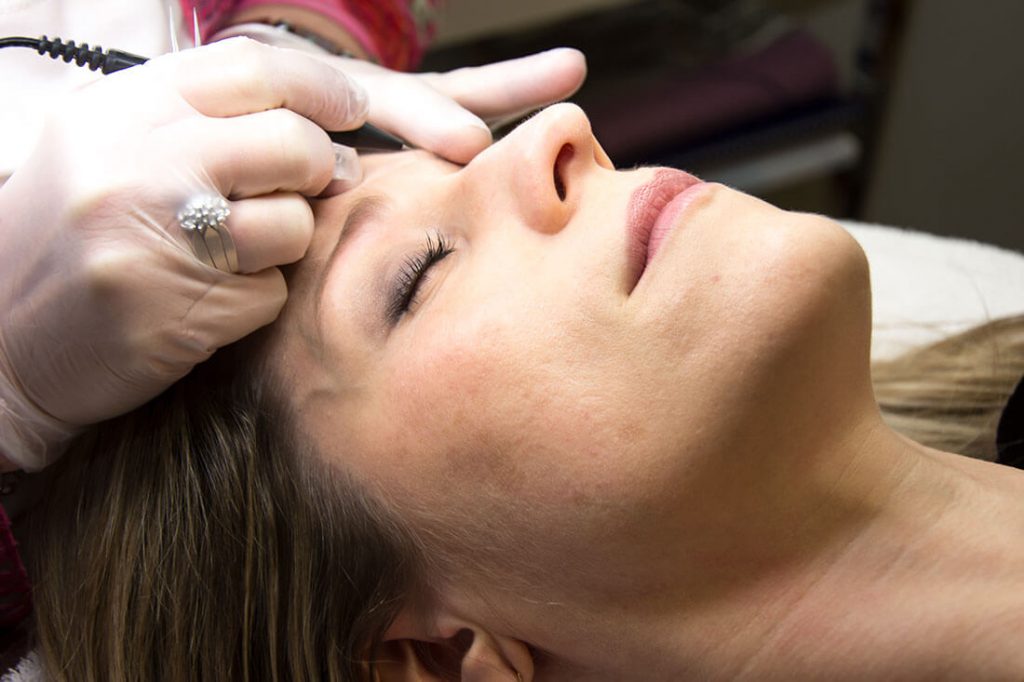 Source: electrolysislaserclinic.com
It is a Commitment and Investment
For most clients, it takes a series of sessions before they see the desired results of electrolysis. While it depends on the time, budget and sensitivity of the client, the amount of hair, and where on the body the treatment is going to be done (hair grows differently depending on the area of the body), it usually takes from 12 to 20 sessions.
While you may be concerned about the price of this treatment, most clients believe it is entirely worth the commitment and the cost as they never have to spend time or money on shaving, laser touch-ups, threading, bleaching, or waxing ever again! When the skin is also no longer being manipulated, it heals and becomes soft and renewed.
Of course, before committing to a series of electrolysis treatments, you want to ensure that you are choosing the right electrologist. First and foremost, make sure to find someone who is appropriately qualified with the necessary training to practice electrolysis.
Do they offer free and extensive consultations, are they able to answer all your questions? Are they following the highest hygienic standards, such as using a new probe (needle) every single time you visit? Do they have continuous education on industry trends and knowledge of the latest findings?
One of the best ways to find someone is to ask around your network for recommendations; alternatively, Google is always your next best option. Make sure to go for a consultation first so that you can get a feel for the electrologist and treatment center. If you do not feel completely comfortable, look elsewhere.
Have you ever considered getting electrolysis? Why or why not?
Let us know your thoughts on permanent hair removal treatments and any experiences you have had in the comments below!
Author Bio
Mariela Marcantetti is the Co-Founder and Chief Executive Officer of Furless with centers in Dubai and Abu Dhabi. The company offers the latest and only FDA-confirmed treatment to provide permanent removal results to unwanted hair. Mariela is deeply committed to responsible corporate practices and has an active role in her staff's professional and personal advancement within the electrolysis field and beyond.