Chokers have been ruling the Fashion industry since the '90s. These cool things have a tendency to look great on any of the outfits, then be it formal wear, party wear or beach outfit. Today we are going to help style your different Choker Necklace on your outfits. FYI – Choker necklaces are available in many types like in lace, a band, with pearls or rhinestones or silver or Gold Choker Necklace.
Boho Choker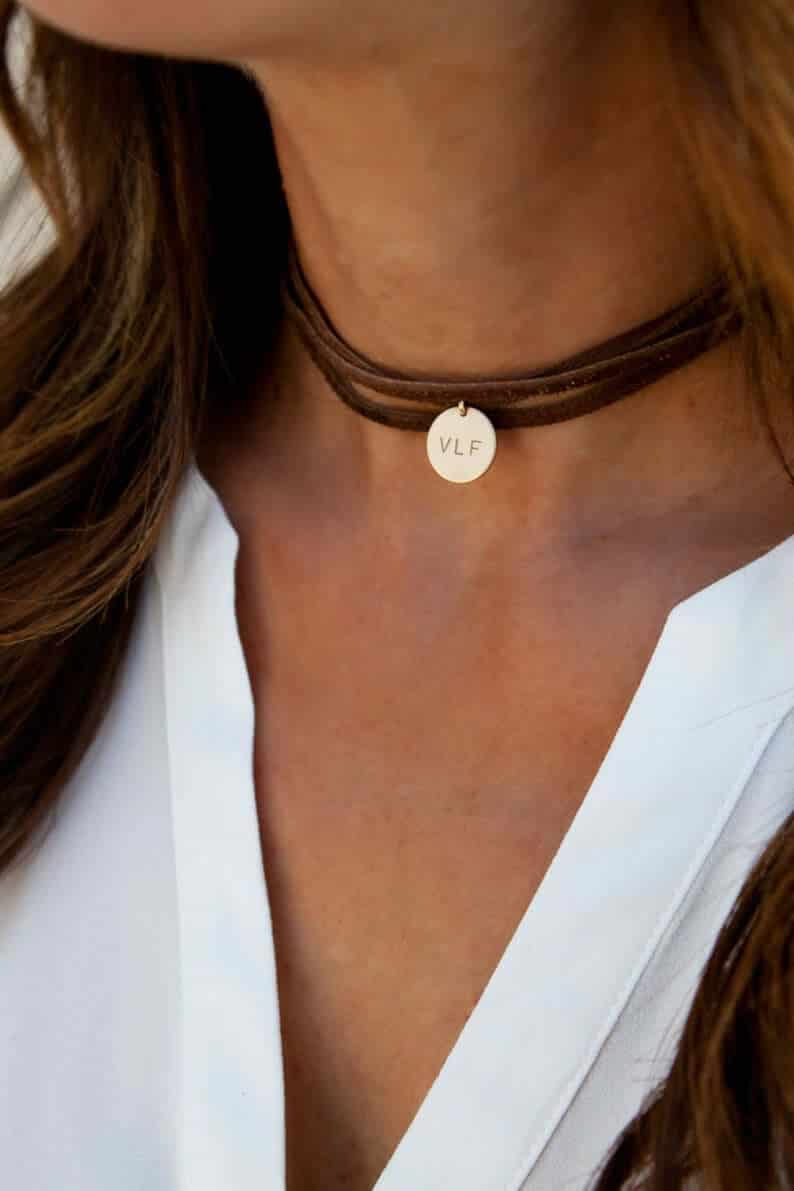 Source: etsy.com
More into Bohemian style? Don't worry, Boho Choker Necklace can be styled with your bohemian inspired free-spirited look. Chokers having flowers, dream catchers, feathers or any boho elements in metallic form or in any other form, is perfect for your floral print skirt and a front knot t-shirt with boho style footwear.
Also Read: 5 Ways To Choose The Perfect Jewellery That Matches Your Outfit
Band-like Choker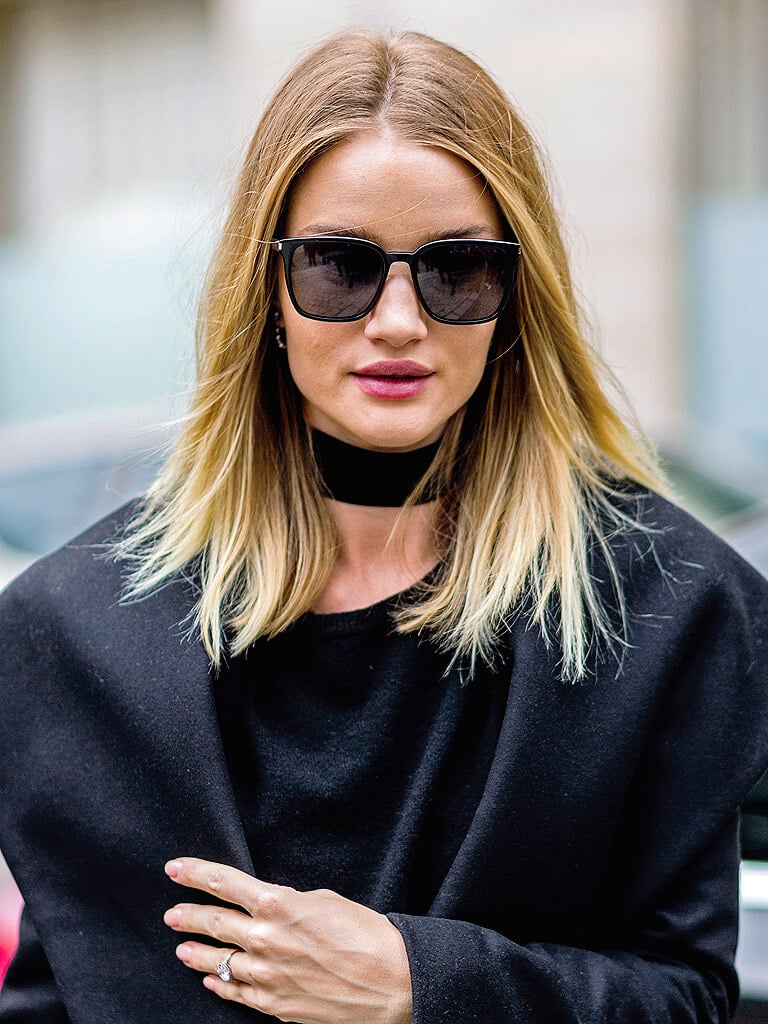 Source: people.com
A casual yet classy look for the day out with friends can be achieved by adding a band-like choker to your outfit. A black thick band choker on skinny jeans or baggy shorts with tucked in off shoulder t-shirt and a pair of sneakers, sporty shoes or heels is a casual yet eye-catchy and trending outfit that can be carried to any casual gathering or outing. A cute hairstyle is always to go for!…
Wrap Choker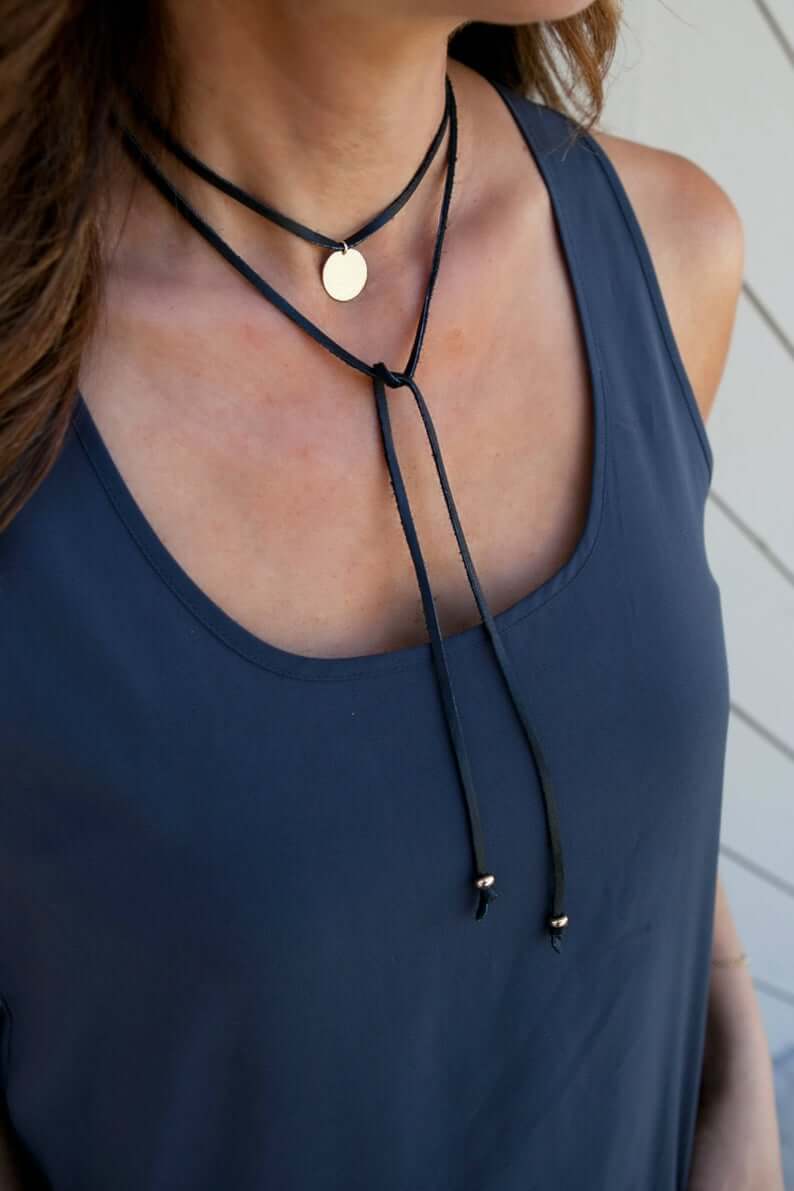 Source: etsy.com
The timeless chokers are none other than the Wrap Chokers. They can be styled in any way and on any outfit you want. Tie them up in a bow or leave them hanging both look classy and gives a more cool look. Plus they come in different styles and colors, this way you can wear them on any of your outfits.
Lace Choker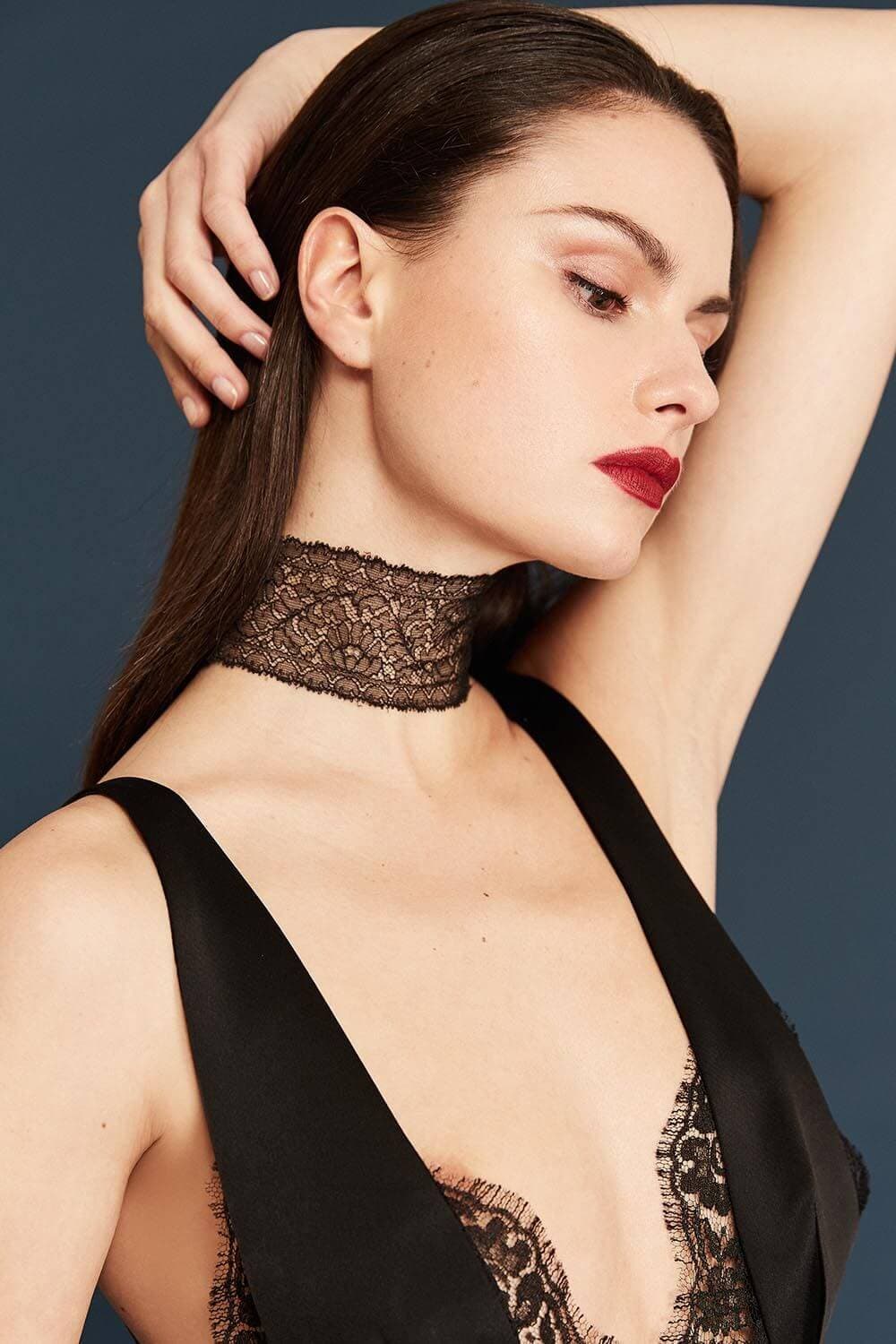 Source: pinterest.co.uk
For a more romantic look, go for Lace chokers. Pair this lace choker necklace with your pretty date outfit and a black stilettos, surely he is going to fall for you again. For more chic and sexy look pair them with Leather jacket and dark lipstick. These chokers have magic in them, they can transform normal basic top or t-shirt into the stylish top that can be worn on any special occasion.
Metallic Choker
Source: pinterest.com.au
Metallic Chokers can create a rebellious yet fashionable look that everyone would like to have. Metallic Chokers are available in gold, silver, and other metallic colors. Gold Choker Necklace can be worn on your semi-formal black shirt with White skirt and black heels to the workplace and it will add a charm to your formal look that you would want to have every day.
Velvet Choker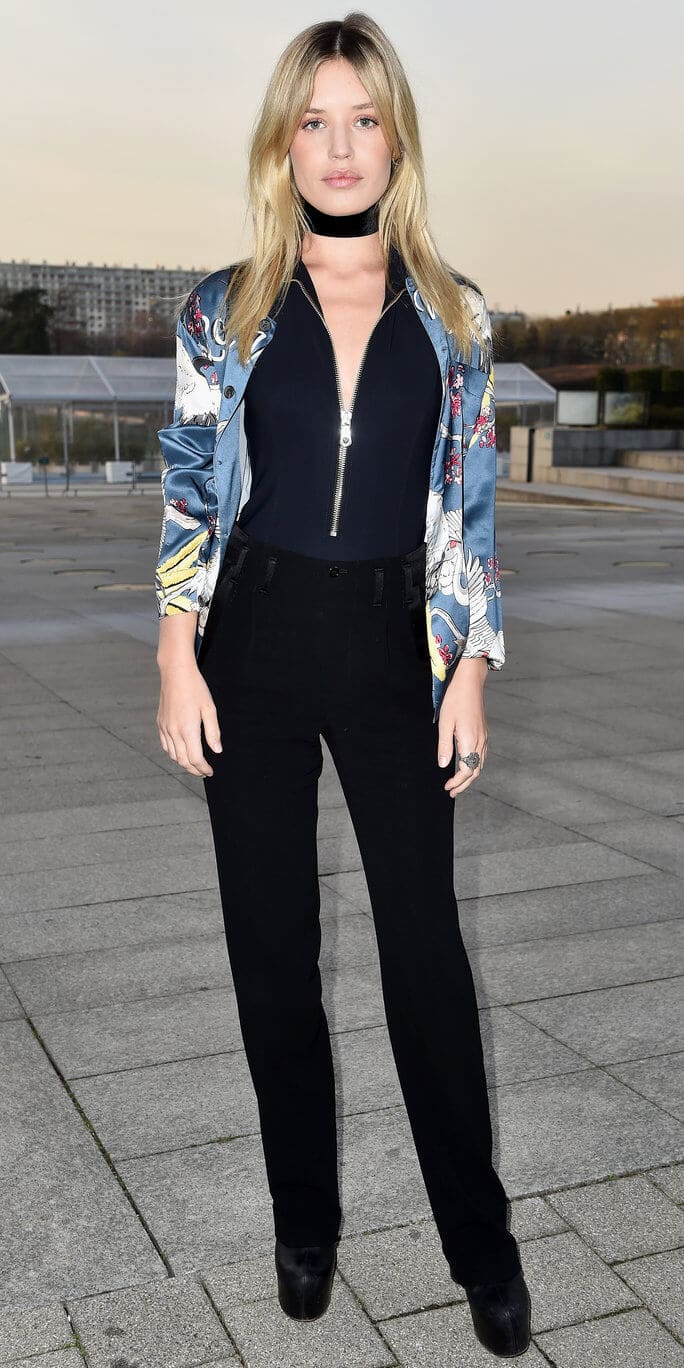 Source: instyle.com
Going to attend a high-class party or an occasion and worried about perfect jewelry to put on? Don't worry Velvet Chokers are here to your rescue. Pull on your sexy floor length velvet dress with a side cut, style your hair in a sleek up-do and a sparkling Velvet choker necklace hugging your neck with Stud Earrings. Make sure the choker is of the same color as your dress, and you are picture-perfect ready for the event.
Vintage Choker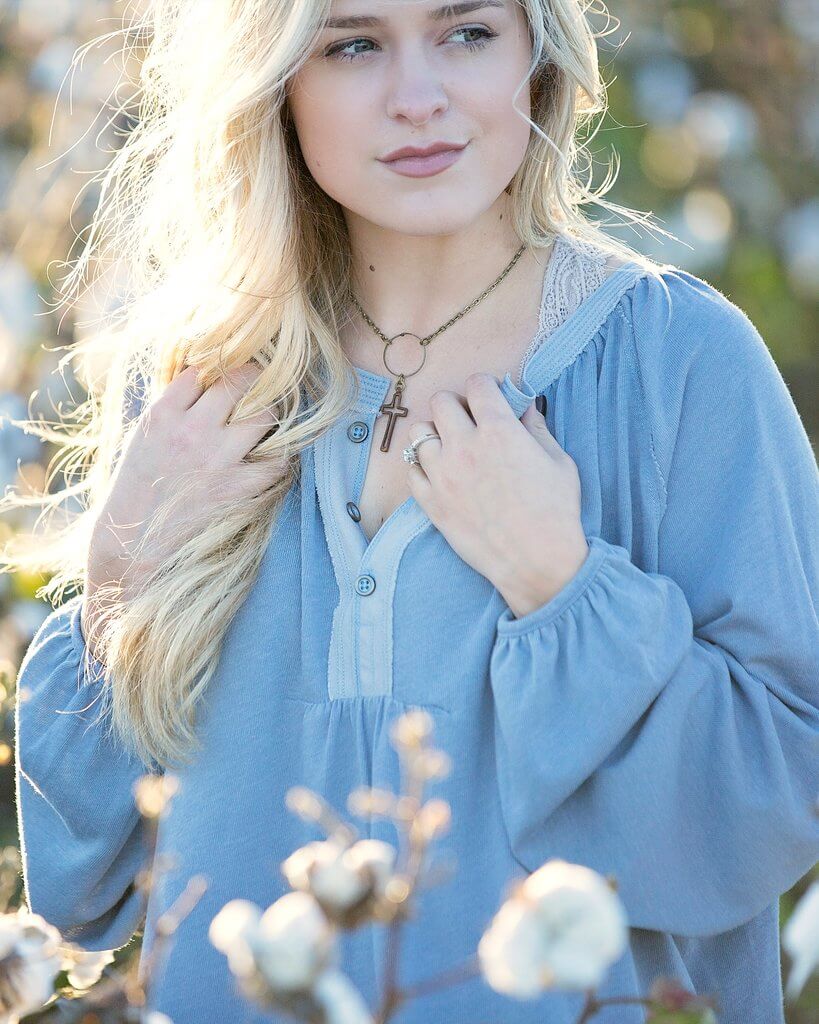 Source: funkytrunkvintage.com
All these chokers are way too simple for your bold personality, then go for Vintage Chokers. Vintage chokers usually have little details added on the elements used in it. They have this rusty shade of silver that adds a complete vintage effect to it. Pair them with your modern and contemporary outfit and go bold with your look. This mix and match combination of yours is going to make people go crazy.
Layered Choker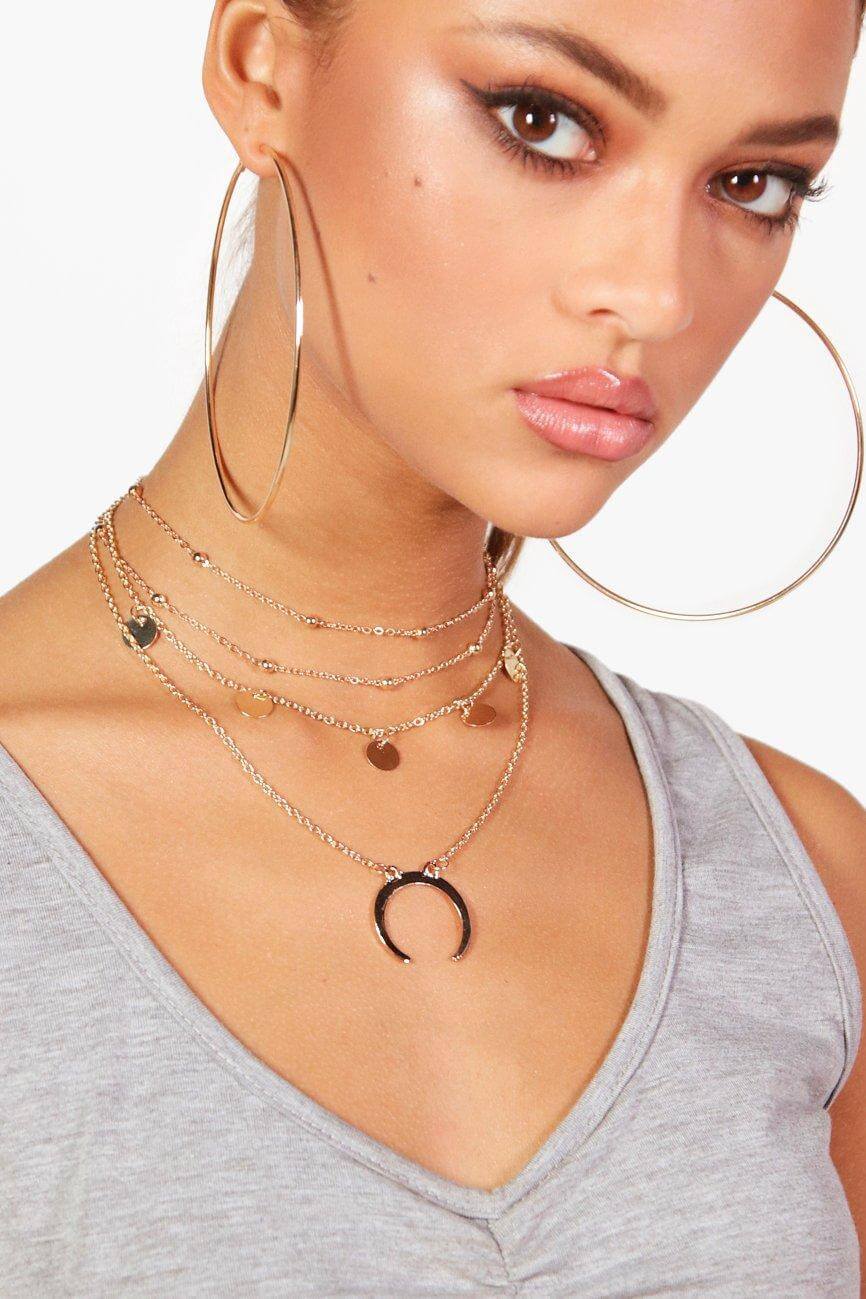 Source: lyst.com
Layered Chokers can give you a really chic and sexy look on the basis of how you style them. The plus point of these layered chokers is that you can create your own styled chokers with the collection you have. Wear a long layered choker necklace with the Plunge neckline dress. And a simple layered choker V-neckline top or t-shirt with the skinny jeans and ankle boots. This way you can slay the perfect chic look.
Pearl or Rhinestone Choker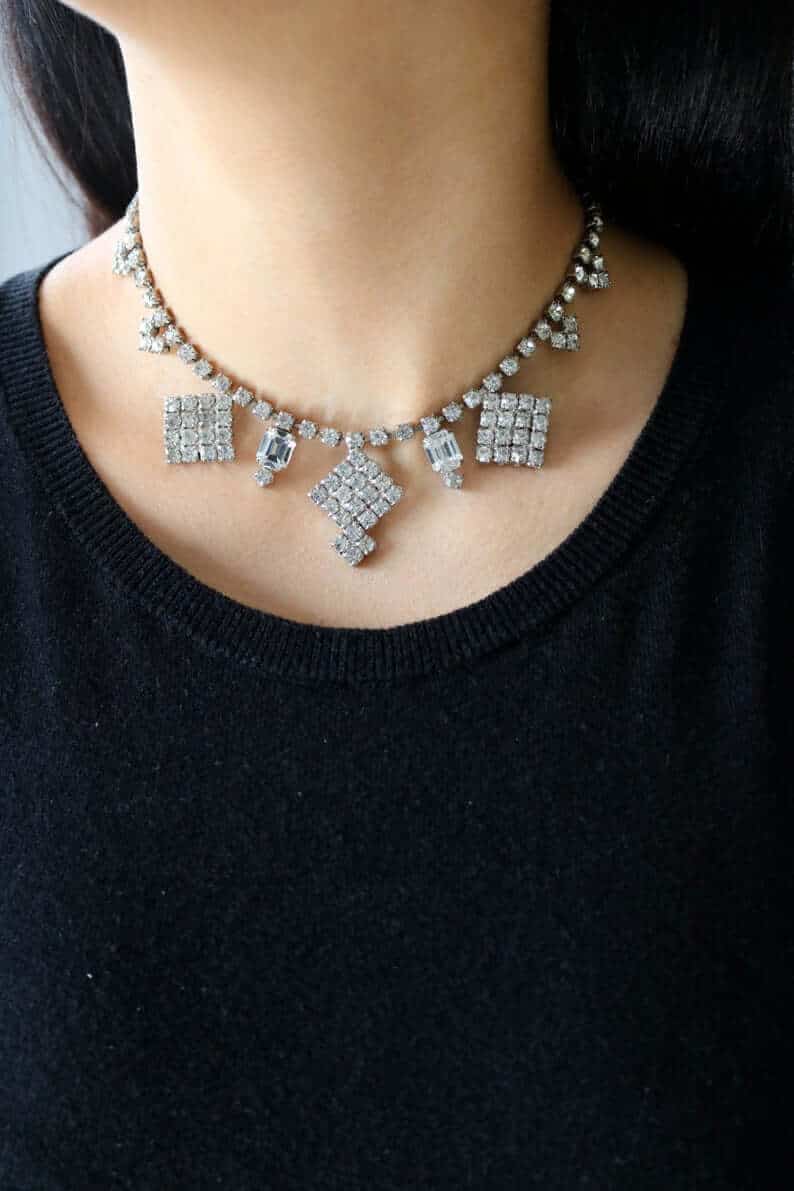 Source: etsy.com
Pull off Retro-look with the Pearl Choker necklace or a glowing look with the Rhinestone Choker necklace. For Retro look, Pair an off-shoulder white t-shirt with the Polka dot pencil skirt and black heels with Hanging Pearl Choker necklace. And to have a precise retro look add transparent stockings to it. Rhinestone Chokers can be pulled off on any casual outfit in a daytime to add a glowing effect to the outfit and yourself.
These are some of the styles that you can pull off by adding a Choker Necklace to your Jewelry collection. And rest be assured Choker Jewelry is not going to go out of the trend this year. For such more Fashion styling or fashion related ideas and tips visit Fashionterest.