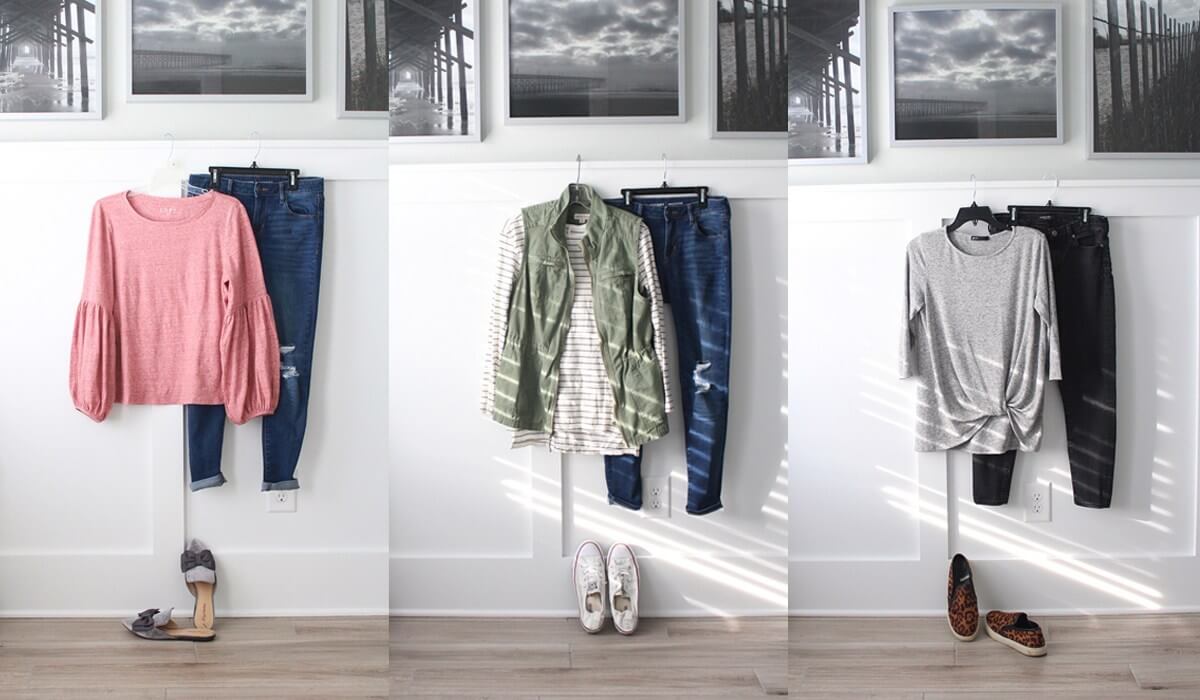 Let the concept of Capsule Wardrobe be clear so capsule wardrobe is those wardrobes which only contains the essential things with which you can literally live your life and there would not be any extra thing or any such thing which is not essential in your home or in your life. If you the messy kind of person who has their wardrobe overflowing or if you love buying too much of stuff which you stuffed in your wardrobe and now you are facing problem in finding out essential things out of that mess then you need capsule wardrobe in your life. As spring is knocking at the door so you need to make you're your wardrobe spring ready as well so if you are wondering how then here are some of the best essentials that you need to create your Capsule Wardrobe 2019 for the spring season which you need to check out:
1) Classic Bottom Down Shirt: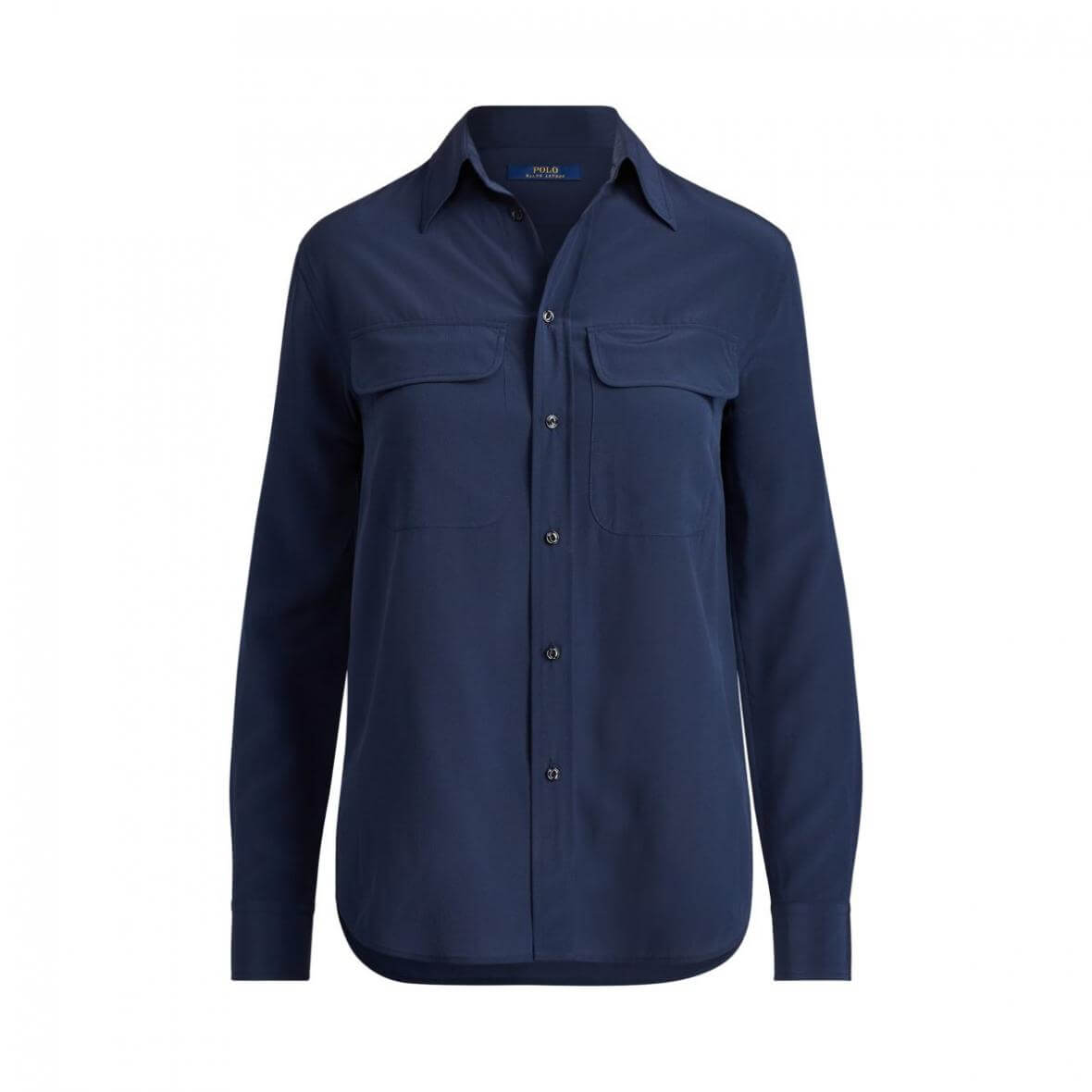 Source:heraparquet.com
Also Read:  Meghan Markle Style Guide: The Royal Bride's Wardrobe Transformation
Now, this is something that you can wear on a daily basis and the best thing is that you can pair this classic bottom down shirt with many things to create different outfits which you can wear to rock in the spring season. They are so versatile that it would keep you look elegant as well cool at the same time and there is rarely any single person who doesn't look good in this kind of shirt. While you choose one make sure to go with some basic colors such as blue or white or even black would do or you can go with denim bottom down shirt. These are long so you can wear it with jeans, or even with leggings or you can even wear them over your short dress just like a jacket and look good at throughout the spring season.
2) Classic Denim Jeans: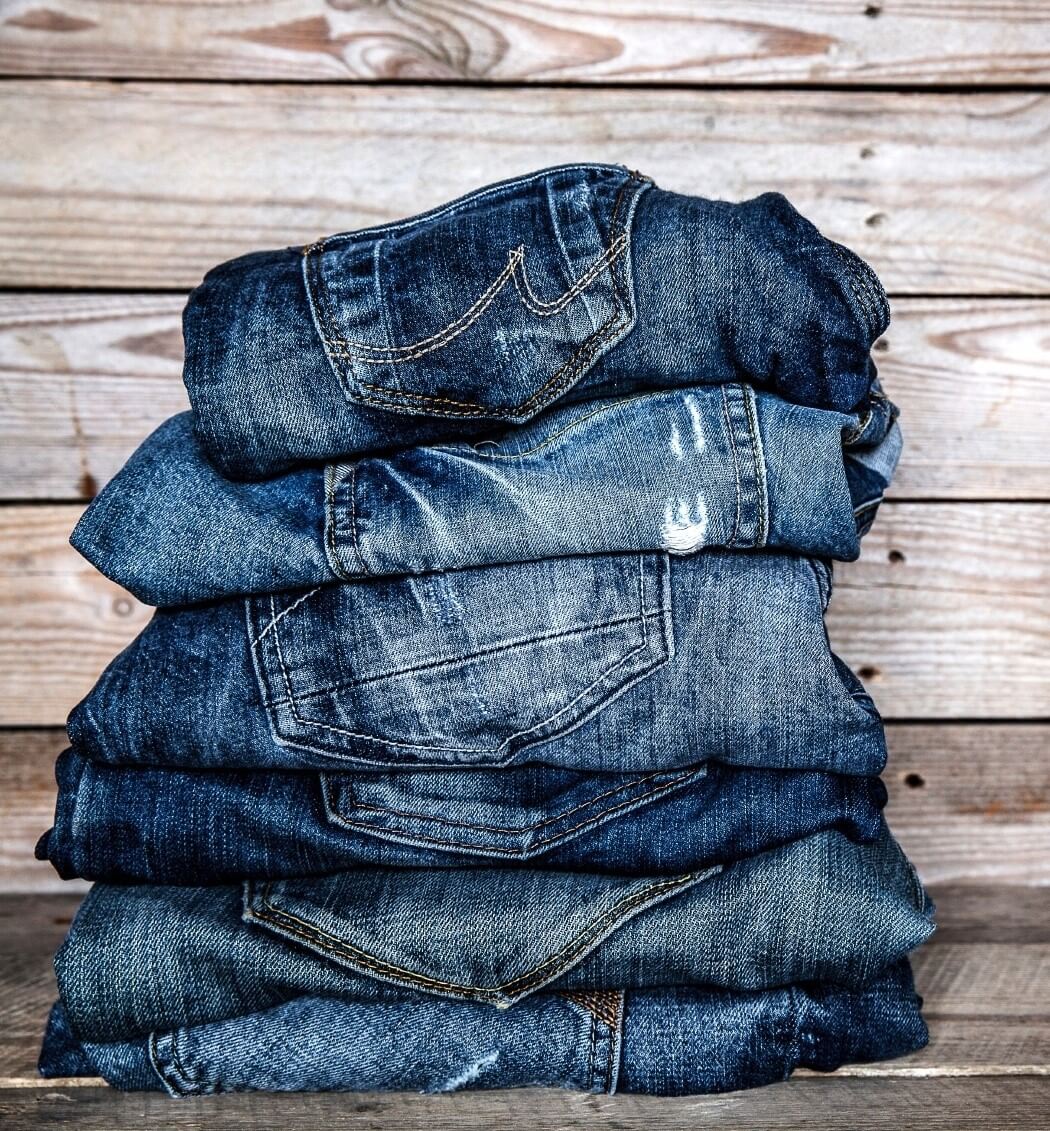 Source:imguol.com.br
Now, you would be amazed to know that one of two jeans is just enough to create some amazing looks which are different each other so you need to get your hands on some basic denim jeans and you can have one or two pieces of jeans. You can wear jeans on a daily basis and they are very comfortable and stylish looking at the same time so you would feel uncomfortable in jeans. You can pair your jeans with a sexy top or even with your casual tee and jeans is so versatile that you can wear anything with it and it would still make you look good. Make sure to go with Basic Shades Of Jeans which would match with the maximum number of colors easily and also get perfect shape in jeans.
3) Pretty Black Dress: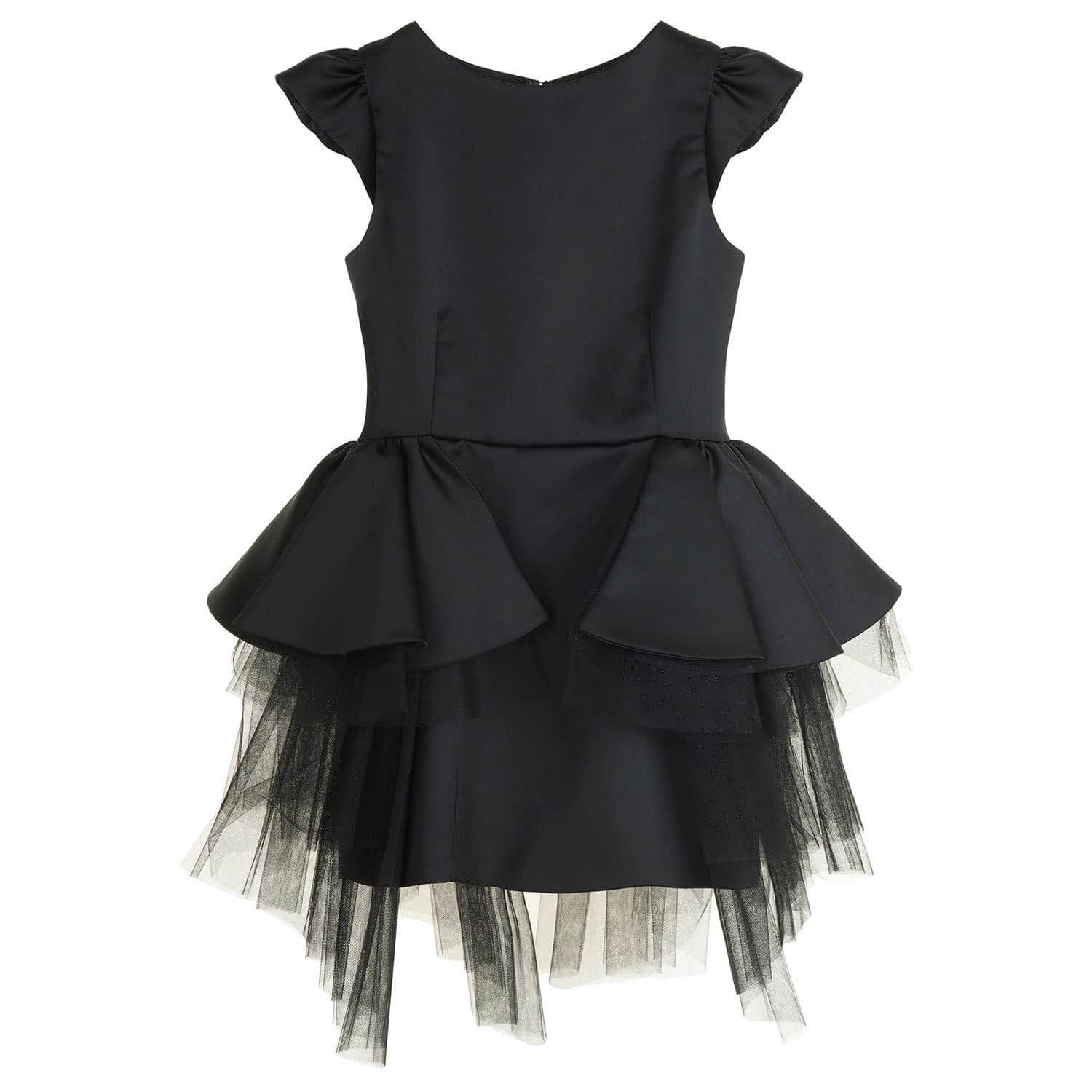 Source:res.cloudinary.com
This pretty black dress would save you from days you need to attend some occasions as your basic clothes won't work there. A small black dress is not only a gorgeous thing that you can get in your wardrobe but also it can prove to be the sexiest dress in your wardrobe and the best thing is that you can style your black dress as desired according to your mood. if you feel like slaying out being a sexy chick then you can wear your black dress as it is and you would look hot for sure and if you which to be elegant then you can wear a leggings under you pretty short black dress and over the top you can wear a denim jacket or your bottom down shirt as well and make sure to keep the front open.
4) Handbag And Shoes: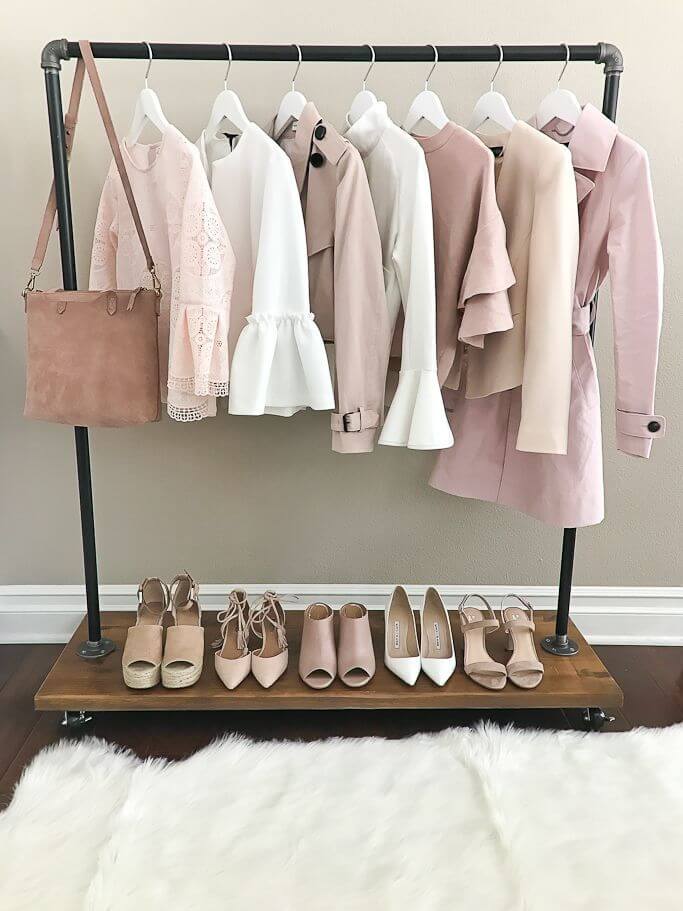 Source:pinimg.com
Now while you are ready with your dresses you need to make sure that your shoes also look good so you need to select some basic shoes which should include a pair of flat shoes, a pair of heel shoes, a pair of wedges, a pair of pencil heel and a pair of classic sneaker would be enough for you. Now there are days when you need to carry certain stuff with you so that on those days you need to get your hands on a classic tote cum sling bag which should give enough space so that you can put all your essential things in it.
5) A Sweater:
Source:zenwardrobe.co.uk
By the end of the spring the weather already starts becoming chilled so at that time you can want to wrap around something warm so for those days you can keep a basic sweater in your capsule wardrobe and make sure to choose a color which would go on with every outfit so that you can pair it up with your jeans or leggings as well.
6) A Skirt: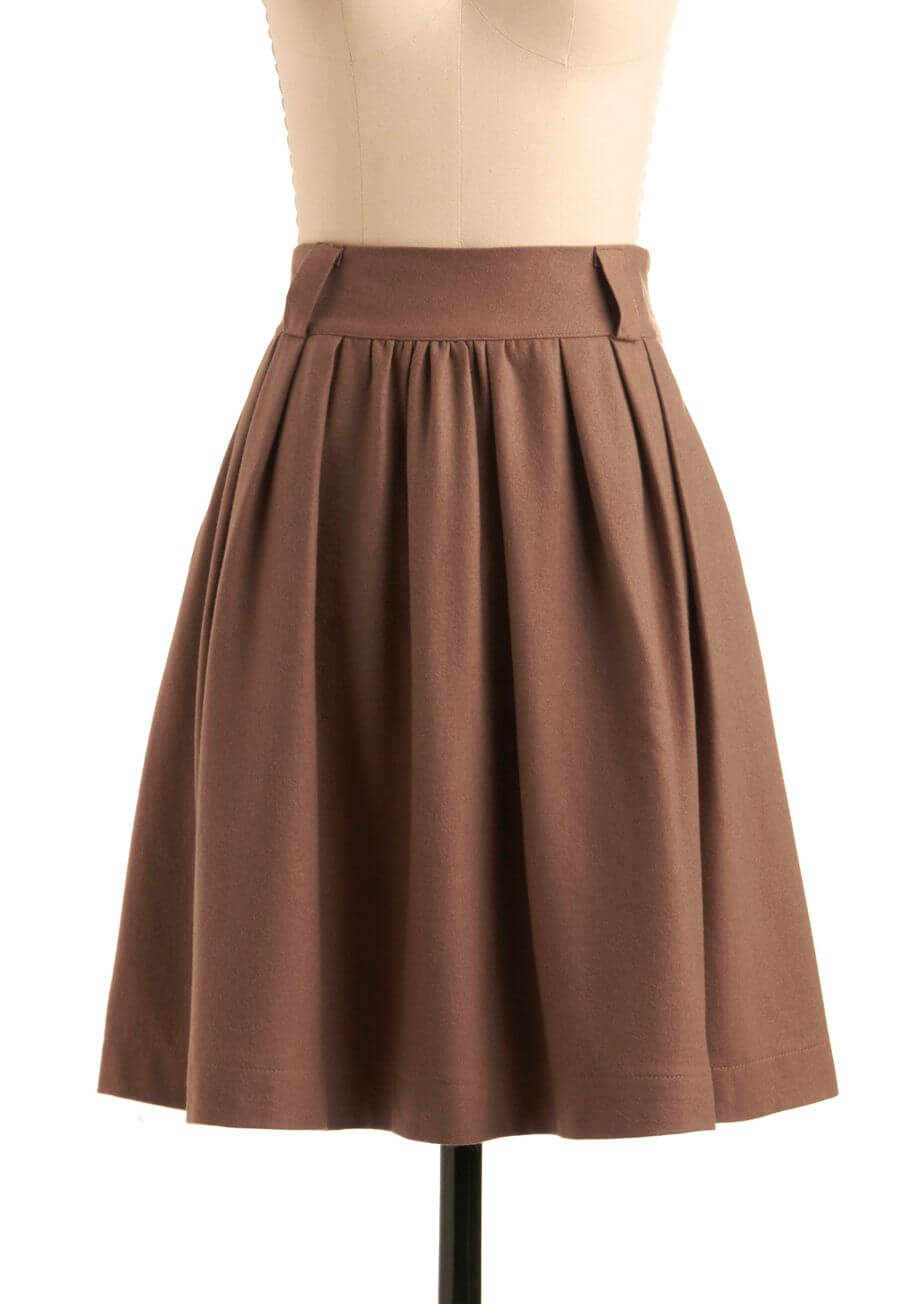 Source:pinimg.com
It is very important to keep a shirt handy in your spring capsule wardrobe because you may not want to wear pants like jeans or leggings on a daily basis so for a short change you can try wearing skirts and make sure to have a versatile color so that you can pair it with maximum tops of yours.
These were few of the Capsule Wardrobes 2019 for the spring season that you need to check out and also you can find more such interesting and amazing things at Fashionterest.